Why Choose Premier Exteriors?
Good Question!! We've got a very good answer.
Premier Exteriors is your one stop service for home contracting in Nebraska, South Dakota and Iowa.
Whether you need a new roof, a roof repair or a free hail damage inspection we're here to help.
From residential to commercial roofing, decking, siding, sun rooms or skylights, Premier Exteriors offers you the latest in technology and the greatest in service in Omaha and the surrounding area.
We'll save you time and save you money by presenting cost effective and timely solutions to the problems you're facing with your home.

Premier Exteriors roofing Omaha strives to satisfy each of our customers. We've taken the time to certify in many different roofing technologies and to study the way in which roofing in Omaha is best accomplished. Our many certifications include GAF Master Elite, Green Roofers, and we've been given the Angie's List Super Service Award.
Whether you are a corporate or business customer or a residential contracting customer, it is our goal to offer you the best in service.Whether you spend fifty dollars or fifty thousand dollars on your home or business, our goal is to make sure that you get your money's worth.
Our outstanding professionalism and experienced workmanship will speak for itself.
As one of the top locally owned roofing contractors in the state of Nebraska, our reputation means everything to us. It is important that we maintain that great reputation by putting the needs of our customers first. You'll find honesty and integrity are the hallmark of our service.
Premier Exteriors of Omaha takes pride in our work. We are fully licensed and insured for your protection.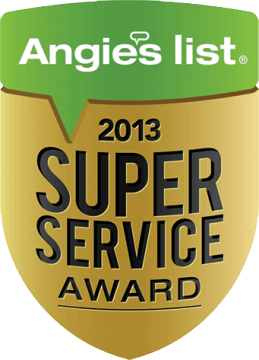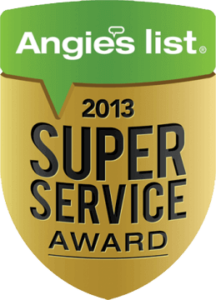 We are nationally recognized and have received multiple local and national awards, including Angie's List Awards.
Our professional and courteous staff have years in the business of roofing, gutter, and siding contracting in the state of Nebraska. We take great pride in providing to our employees the latest in technology and the educational opportunities to learn the correct and safe installation of that technology.
We look forward to working with you and your business or residence and we thank you for the opportunity to serve you.
Trust all your roofing projects from installation to replacement and repair to the experts at Premier Exteriors. When it comes to Omaha roofing needs, we take care of all your projects while providing the best service. Since 2001, we have served the Omaha Metro area as well as surrounding areas in Iowa. Offering the utmost quality and dependability is what sets us apart. We use professional Omaha contractors and our staff is always ready to provide you with superior service. From the initial consultation to the finished job, we are with you every step of the way.
We Take Pride in our Work
At Premier Exteriors, we know that the protection needed for your home is more than the shingles, the tile or the steel that is seen. The entire roofing system must be of the highest quality to withstand wind, rain, snow or sleet. Many inferior products begin to curl or blow off the roof entirely during severe weather. This is why we only use top of the line products.
We have been providing customers with solutions for all their Omaha roofing needs for more than a decade. We continually strive to provide outstanding customer service and value through the products we offer. Premier Exteriors will listen to your needs, provide the professionals to get the job done in a timely manner and provide a fair price. We want our customers to be confident that the job will be done right and satisfied when it is complete.
Our Mission
Our goal is to continually provide our clients with superior value through quality service, timely performance and outstanding customer service; while maintaining the highest level of integrity and professionalism.
We consistently strive to…
In pursuit of this goal Premier Exteriors will…
We look forward to providing you with an estimate on your project and trust you will be equally satisfied with our craftsmanship and products as each of our previous customers were.
Call for a No Obligation quote. 402-679-6000
Premier Exteriors has transformed my home into something I am proud to live in. They helped with rotting wood, leaky windows and siding. Premier replaced my LP siding with Hardie siding. Amazing work!! Jim also connected me to a great dry waller too. Jim was always there and responded very …