Vinyl Siding
As a building material, vinyl siding is relatively new — it was introduced in the late 1950's as an alternative to aluminum siding. This was an era when aluminum siding reigned supreme in the siding industry. The earliest vinyl products were plagued with a bad reputation; the inferior materials during those days had a tendency to crack and sag.
However, the advancement in technology and manufacturing techniques have turned vinyl siding into an exceptionally versatile and highly-favored choice for home siding.
Cost effective option
A variety of options in texture, style, and color
Highly resistant when compared to other siding options
Low maintenance
Insulated options provide energy efficient
Installation is quick and easy
Vinyl Siding Brands
We offer a selection of trusted brands in the siding industry. We feel these siding manufacturers provide reliable products customers can rely on to provide a great look, and durability.
Structure® EPS Insulated Siding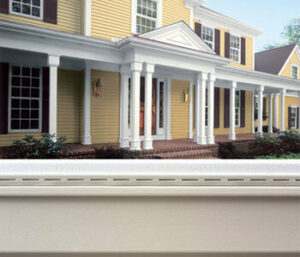 Structure EPS vinyl siding can improve a home's energy efficiency while providing added benefits of noise reduction and virtually no maintenance. Remodeling & Makeovers also noted the virtually unlimited color palette of Structure EPS available through Alcoa Home Exteriors' custom color system DreamColor™, which gives homeowners the opportunity to design their ideal home exterior. "Structure EPS offers homeowners remodeling their home a desirable combination of features, including energy efficiency, broad color selection and premium product quality," said Todd Friedman, director, brand marketing, Ply Gem Siding Group. "This recognition is a testament to our commitment to continually improve and advance our product line."
A new generation of insulated, engineered vinyl siding that performs where others fail.
First premium vinyl siding bonded with Dow STYROFOAM®, a recognized leader in insulation.
Provides superior strength, style and performance and a significant improvement in your home's R-Value (resistance to heat flow) up to 25%.
 Reduces noise and wind sounds by up to 50%.
Quest Vinyl Siding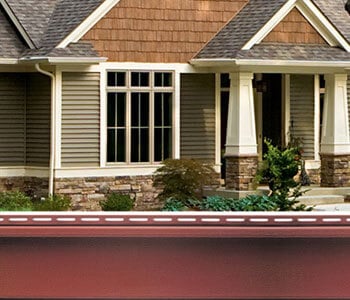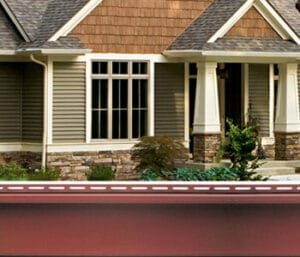 Low-maintenance vinyl siding panel that provides outstanding design, performance and beauty. For a truly authentic wood look, tornado-tough design and one of broadest color palette's available, Quest is the answer for America's homes.
Wind Speed – Rated up to 240 MPH
Highly resistant to cracking, impact, and thermal distoration
Protective coating for superior weatherability and color retention
Crafted from sustainable and recyclable materials
Ovation Vinyl Siding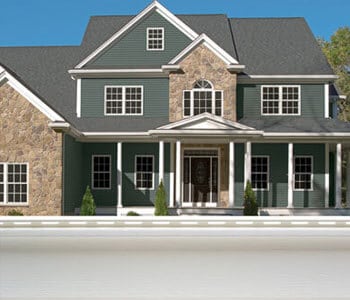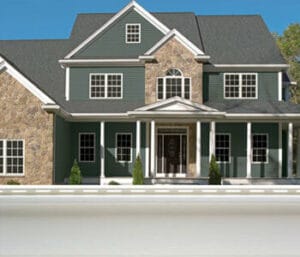 Ovation is engineered for strength and durability. The exclusive Snap+Lock+Hold™ Locking System keeps the panels in place, even during high winds. With vivid color throughout and strength across the board, Ovation more than earns its name.
Energy efficient from High R-Value
Wind Speed – Rated up to 195 MPH
Snap+Lock+Hold™ Locking System
Crafted from readily available natural materials
Protection against harsh elements and maximizes long-term weatherability
Norandex – Polar Wall Plus! – Insulated Siding System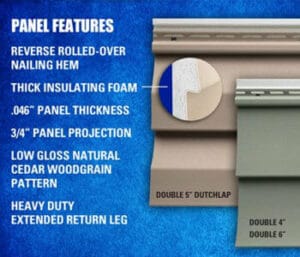 A line of vinyl siding products fused to a foam backing material, to create an all-in-one siding and insulation system. It's energy efficient and highly impact resistant with solid support behind the entire siding surface. By adding an additional foam insulation layer, the R-values of exterior walls are increased by R-2.9 to 3.5 depending on the profile, helping to save on heating and cooling costs. The foam is made from environmentally friendly polystyrene, which has thermal expansion properties nearly identical to vinyl siding, and moderate vapor permeability to allow the siding to breathe. Unlike conventional siding, the foam offers protection against dents and other impact damage, allowing the siding to remain aesthetically pleasing, functional, and lasting. The system provides the thermal insulation benefits of foam sheathing in a format that enhances the appearance and performance of vinyl siding, including sound control properties.
Energy efficient from High R-Value
High impact resistant
Made from sustainable material
Protection against dents and other impact damage
Rigidity and resistance to hail
Durable against street noise
Able to withstand high winds (certified up to 90 mph or higher)
Get An Estimate on New Vinyl Siding
We've helped countless homes and businesses with their vinyl siding. You can rely on us for recommendations, advice, or just a second opinion for your new siding. Read reviews from our satisfied customers to learn more on what you can expect from the great team at Premier Exteriors.
Areas Where We Provide Vinyl Siding
Premier Exteriors did a great job siding our house, replacing the front bay windows, and replacing the gutters. They started and completed the project in a timely fashion. We were kept informed of what to expect next. The job site was cleaned at the end of each day. All around, they did a …