Siding Omaha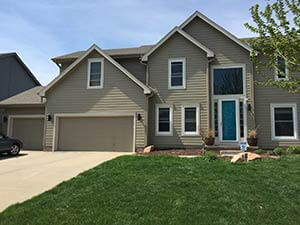 Siding can be used to create, or enhance the look and feel of any building. It's the cladding that protects the structure, and all of the internal spaces of your home. Siding is also one of the few investments that will immediately increase the value of a property, and in many cases, the costs of replacement siding can be completely recovered when selling a property.
The hardest thing to do when undertaking a siding remodeling project, or even when building a new property, can be selecting the siding you will use.
Each material offers its own benefits, but there's also the question of styles to complement, or set the look of your home.
At Premier Exteriors, we offer a broad range of styles, from manufacturers you can trust.
It doesn't matter if you're building a new home, remodeling the one you love, or are in need of siding repairs or an inspection after the latest weather event, Premier Exteriors has you covered with all of your siding needs. With some of the most experienced and professional staff in the business, you can feel safe knowing that the utmost care and attention is given to your project, using the best materials and installation techniques.
In Omaha, Nebraska, Council Bluffs, Iowa, or any of the surrounding areas, call today for a free consultation, and find out how we can make your next project something that not only stands out, but will stand the test of time.
Why Choose Siding?
Siding is an excellent choice for those who want to boost the value and appearance of their home. With permanent siding, a person will be able to recoup their entire investment and restore the original beauty of the structure. This is why so many Omaha roofing companies will add it to the buildings they are working on.
Here at Premier Exteriors, we are known for being the top choice among Omaha contractors because we do ensure your remodeling goals are our top priority. Together, we work on ensuring your needs are being met and your project is done based on your needs and according to local building codes.
Why Choose Premier Exteriors?
Premier Exteriors is a company that prides itself in delivering superior customer service, combined with high quality products and fair pricing. With that, we give you peace of mind in working with a licensed and insured Omaha company. Keep in mind that when you trust anyone to do a home remodeling project for you, these are going to be the three most important things to look for in these professionals.
We begin by giving you an estimate and then taking you through the entire process, so you understand everything that is being done. This includes the initial estimates all the way to the final inspection. The goal is to ensure you fully understand everything that is taking place and what the final cost will be.
There are some important areas to keep in mind when you are selecting siding and hiring roofing professionals. This begins with the quality of the siding. It is a good idea to select natural siding that is designed to withstand the natural climate you are in. At the same time, it should be non-toxic and be easy to install.
Premier Exteriors of Omaha Features the Following Fine Manufacturers (and a few more besides)
James Hardie® siding with ColorPlus® technology combines the authentic look of wood and the durability of James Hardie siding, with factory-applied, baked on color so your home will look better, longer. You won't have to paint for at least 15 years. Guaranteed. James Hardie siding is guaranteed for thirty years non pro-rated. That's one of the best warranties in the industry.
Remodeling magazine has ranked replacing your siding with James Hardie fiber cement siding, the #1 return on remodeling investment—4 years in a row. James Hardie® siding products are made from all natural, non-toxic, renewable resources, that when combined, make for a highly durable, low maintenance alternative to wood and vinyl siding. James Hardie siding resists flame spread, rotting, warping, cracking, hail, and high winds up to 150 MPH. Or pretty much anything Mother Nature can throw at them!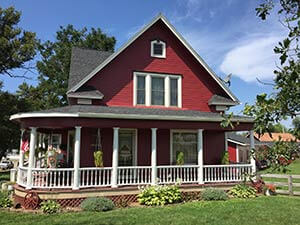 Mastic Siding – Today's homeowners want performance, low maintenance, workmanship and peace of mind. But exterior beauty is important to them, too, because they know first impressions count. That's why so many homeowners trust Mastic. For over 70 years, we've pioneered complete exterior solutions — offering reliability, craftsmanship and styles to beautify any home.
Structure® EPS, an Alcoa Home Exteriors and Mastic insulated vinyl siding product, recently received a Women's Day Remodeling & Makeovers magazine 2008 Remodeling & Makeover (RM) Award for its energy-efficient design and innovation.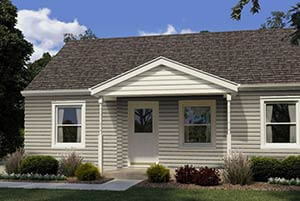 Backed with foam insulation, Structure EPS vinyl siding can improve a home's energy efficiency while providing added benefits of noise reduction and virtually no maintenance. Remodeling & Makeovers also noted the virtually unlimited color palette of Structure EPS available through Alcoa Home Exteriors' custom color system DreamColor™, which gives homeowners the opportunity to design their ideal home exterior. "Structure EPS offers homeowners remodeling their home a desirable combination of features, including energy efficiency, broad color selection and premium product quality," said Todd Friedman, director, brand marketing, Ply Gem Siding Group. "This recognition is a testament to our commitment to continually improve and advance our product line."
Our Polar Wall Plus! is the newest innovation in vinyl siding!
A line of vinyl siding products fused to a foam backing material, to create an all-in-one siding and insulation system. It's energy efficient and highly impact resistant with solid support behind the entire siding surface. By adding an additional foam insulation layer, the R-values of exterior walls are increased by R-2.9 to 3.5 depending on the profile, helping to save on heating and cooling costs. The foam is made from environmentally friendly polystyrene, which has thermal expansion properties nearly identical to vinyl siding, and moderate vapor permeability to allow the siding to breathe. Unlike conventional siding, the foam offers protection against dents and other impact damage, allowing the siding to remain aesthetically pleasing, functional, and lasting. The system provides the thermal insulation benefits of foam sheathing in a format that enhances the appearance and performance of vinyl siding, including sound control properties.
Siding Types and Considerations
Vinyl Siding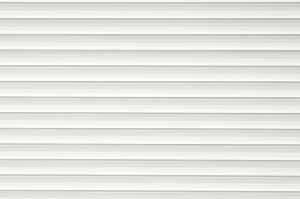 It's a fact – one of every ten homes with vinyl siding on the exterior feature Norandex brand. So why is Norandex vinyl siding so popular among homeowners nationwide? It's virtually maintenance free. The color does not peel, blister or flake, so there is never a need to paint. Ever. It also offers great curb appeal with more trim options, more styles and more colors than ever before. Plus it still offers the lowest total installed cost, as well as the lowest life cycle cost over the life of the home, making it a great value. Add to that its ability to withstand high winds (certified up to 90 mph or higher) as well as heat in excess of 100°F and sub-zero cold, plus an ability to resist termite infestation and moisture buildup, and you've got a vinyl siding product that's attractive to many homeowners.
Fiber Cement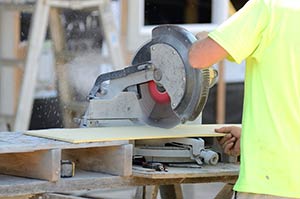 For homeowners that want the look of wood but don't want the hassles and costs associated with it, fiber-cement siding may be a satisfactory alternative. Fiber-cement siding is more durable than wood, termite-resistant, water-resistant and non-combustible. It is composed of cement, sand, and cellulose fiber. The cost of fiber cement siding is more than vinyl and less than stucco and wood siding. Unless top coat is applied in the factory, siding may need to be painted every four or five years. Fiber-cement siding is appropriate for hot and humid climates because it is resistant to rot, fungus and termite infestation. It also has good weathering characteristics, strength, and impact resistance.
Engineered Wood Siding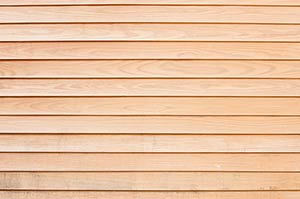 Here is a very affordable way homeowners can leave a lasting impression from the curb. With our scientifically advance engineered wood siding, homeowners can get the look of real cedar, plus the added durability and weather resistance that comes with a highly technical wood-looking product. The rich detail, deep textures and warm beautiful look of this engineered wood siding give every home that look of real craftsmanship. And as an added "plus," homeowners who have engineered wood siding installed don't have to worry about dealing with the constant upkeep of painting real wood siding, or have to worry about the siding rotting, cracking or being infested by termites.
Aluminum Siding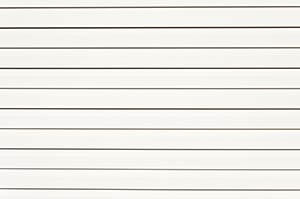 The precursor to vinyl, aluminum siding was first marketed about 50 years ago as a long-lasting, maintenance-free alternative to traditional sidings such as clapboard or wood shingles. Since aluminum is rot-proof, waterproof, fireproof, corrosion-resistant, impervious to termites and able to withstand years of exposure to the elements, the siding itself will last virtually indefinitely if simply left alone. Aluminum is a painted metal and may require painting over time. An additional consideration of aluminum is that it is susceptible to denting and scratching.
Steel Siding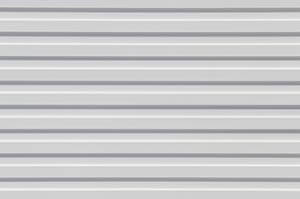 One of America's most trusted materials is steel because of its strength and durability. However, when you combine steel with the low-maintenance advantages of vinyl and the beauty of natural wood, and homeowners can have sidingthat not only provides solid home protection, but also lasts a lifetime. To keep it looking new, just rinse occasionally with a garden hose. Plus, be mindful of the time and money you'll be saving in upkeep. Steel siding won't rust, crack, chip, peel, blister or flake. It won't warp like ordinary siding. It can withstand Mother Nature's harshest weather, including hail. And it's fire and termite resistant. And regardless of the home's architecture, steel siding comes in a variety of styles, colors and accessories to suit every taste out there.
Seamless Steel Siding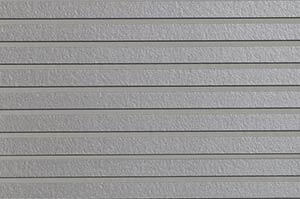 Seamless Steel Siding is custom fit, incredibly durable, maintenance free and available in the latest architectural designs. Its solid vinyl coating bonded to the steel surface never needs painting and resists scratches and corrosive pollutants while holding its color under intense heat and sunny conditions. Its strong steel base forms a core that won't sag, ripple or vibrate. Its proven corrosion resistance won't crack, chip or peel. Add to that the elimination of unsightly splices where dirt and moisture penetrate and there's no question that Seamless Steel Siding is a great choice for new construction and remodeling projects.
Areas We Serve in Omaha, NE
I'd like to Highly recommend Premier Exteriors Inc . I had a section of siding that needed repair. Mr. Pull from Premier Exteriors had come over to visually inspect the job after receiving my emails with photos. He had quoted a price based on the photo, but on viewing the job said "oh, this is much …