Siding Installation & Replacement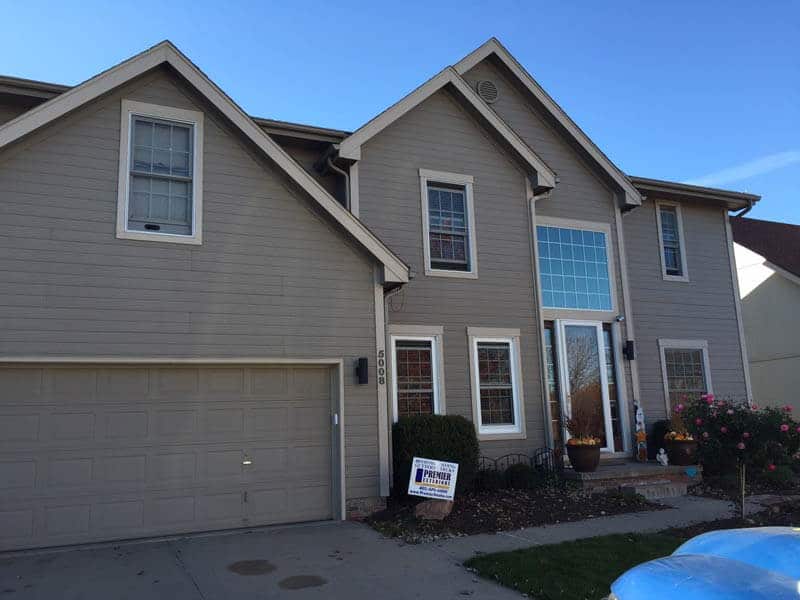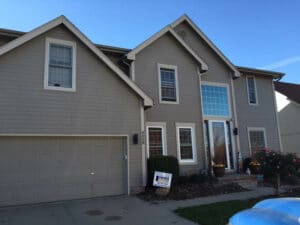 At Premier Exteriors, we offer a broad range of styles for your new siding, and from manufacturers you can trust.
It doesn't matter if you're building a new home, remodeling the one you love, or are in need of siding replacement, Premier Exteriors has you covered with all of your siding needs.
With local industry experts in the field of exterior home remodeling, you can trust us in providing care and attention to your project, using the best materials and installation techniques. Read reviews from our satisfied customer to learn more on what you can expect from the highly rated team at Premier Exteriors.
We install new siding for residential and commercial properties in Omaha, Nebraska, Council Bluffs, Iowa, or any of the surrounding areas, call today for a free consultation, and find out how we can help you remodeling your home with siding installation.
Before and After Siding Replacement
Contact The Professionals At Premier Exteriors
Areas Where We Provide Siding Installation & Replacement
Great! All work was as promised. Our neighborhood had major hail damage in April 2013. We were able to observe many other roofing companies work. We were very pleased with the number in the crew and the work accomplished! Ours was a big job but done in a timely manner. Any questions or …