Spanish Tile Roofing
The Benefits of Spanish Tile Roofing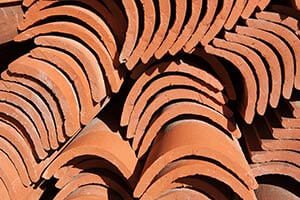 Spanish tile roof is one of the most beautiful options for your home but there are many other reasons for picking this variety of roofing. Talking with experienced roofers Omaha will help you determine whether Spanish clay roof tiles are right for your home improvement project.
Here are some of the most important advantages you will get if you elect this roofing product.
Very Long-Lived
Spanish tile roofing may be more expensive than other varieties and there is a good reason for the difference. The quality of the materials makes the roofing incredibly long-lived.
This type of roofing is made of materials that are highly resistant to adverse weather. The roofing is also fireproof and most often, it outlives the owner of the property. Once you get it installed by professional roofers Omaha, you will simply have to forget about making modifications.
Stylish
The roof is very beautiful to look at. It has distinct silhouette and the materials themselves add to the uniqueness.
Spanish tiles come in many shades and colors, meaning that you can pick the variety that will increase the appeal of the exterior design and add to the curb appeal of the property.
Great Insulation
A lot of heat loss occurs in the attic and from the roof. Poor insulation is one of the main reasons for high electricity bills during the winter. Spanish tile roofing is great for insulation purposes.
The clay tiles are excellent insulators, keeping warm air inside the house during the winter and making the interior cool during the hot summer months.
Additionally, the material will reflect rather than absorb heat from the sun. This is one of the main reasons for Spanish clay roof tiles to be popular in places characterized by extremely hot weather.
Environmentally Friendly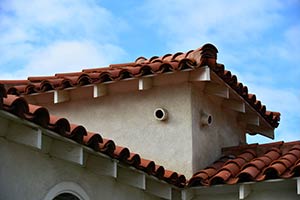 Many varieties of Spanish tile roofing are made of naturally occurring clay. If sustainability is an important concern for you, this roofing Omaha variety is a good pick.
The tiles can be recycled easily. New clay tiles and bricks will be made from the old pieces. There is no need for getting the tiles painted, thus their sustainability and environmental friendliness increase even further.
Thinking about your particular needs and your aesthetic preferences will help you pick the roofing option that is just right for you. Spanish roof tiles have been around for a long period of time because of their beauty and their practical appeal. This variety is right for many homeowners, especially the ones that demand cost-efficiency, natural insulation, weather resistance and customization possibilities.
Call Premier Exteriors today at 402-679-6000 or fill out our online form to learn more about our Spanish tile roofing options.
Bellevue had hail storm 6/28 Ron Steward came out he was very professional and followed through with everything always ask for Ron he is great. Thanks for everything sisters