Hailstorm Damage and Repair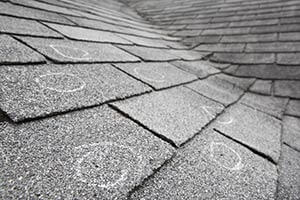 Premier Exteriors helps homeowners repair the damage to their home's exterior that may be caused by storms and extreme weather. The most common storm damages require roof repair or siding repair, and occasionally severe damage combined with normal aging might lead to roof replacement or siding replacement.
Don't underestimate Mother Nature.
If you live in Nebraska, Iowa or Missouri, you know just how severe the weather can be. There are drastic changes from season to season and this can take a serious toll on your property. From the humidity and heat of the summer to the bitter cold during the winter, weather can be very destructive to your home.
Finding good contractors for hail damage roof repair wherever you live, whether it's Omaha or Council Bluffs, can be as important as anything else that you do for your home.
If you believe your home's roof was damaged by a hail storm, contact us by filling out our free estimate form or calling 402-679-6000 for a free inspection. Our team is experienced in hail damage roof repairs, or in repairing roofing that was damage by heavy rains and the burdensome weight of heavy snow.
The employees of Premier Exteriors have extensive experience in repairing siding, gutters and windows.
We will work with your insurance company so you don't have to worry.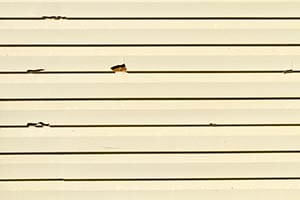 When spring arrives in Nebraska we're happy to see the cold weather leave. We're also aware of what's in store for us. The arrival of warmer temperatures means that severe storms are also on the way, bringing with them the hail or tornado damage that is part of living in the Midwest.
Hail is the most common form of weather damage to roofing in more than 30 states in the United States. Hail damage is so widespread in the United States alone that it costs nearly a billion dollars a year to fix. In Omaha, weather damage is not at all uncommon and in fact there are storms that produce it nearly every year.One of the most common issues that is required by the home owner after a hailstorm is roof repair. Omaha roofers are your best option because they are still here after the storm.
Even a mild hailstorm can cause roof damage.
The truly difficult part is assessing the damage and determining that it actually exists. In many cases, hail damage is not immediately apparent. Add to that the fact that different kinds of roofing will sustain different types of damage.
It takes an experienced roofing expert to come in and inspect to ascertain what kind of damage–if any–that your roof or siding has sustained. They can then assist you with the necessary reports that are required of you to ensure that your insurance claim is accepted and handled in a timely way.
You can personally do a cursory inspection to determine if you need to take further steps to ensure the integrity of your roof.
The preliminary steps below can help you to see if your roof has hail damage and whether or not you should call Premier Exteriors for a free professional inspection.
What You Should Check
Be sure that you check the vent caps on your roof. The very thin aluminum will help you to see if the hail has done any real damage. If you see a lot of denting, you'll know that the hail has hit in your roof. These dents don't tell you that your roof is damaged but the size of them will allow you to know how large the hail stones were and the potential for roof damage.
Check your gutters and downspouts. If there are any dents, this is also a signal, but more than this, you want to see if there is any kind of granulation or pieces of grit or roofing in the gutters. This too does not necessarily mean that there is roofing damage, but it does mean that you should have an inspector take a closer look at your roof.
Responsive, dependable and honest pricing. After being ignored by 3 other roofing/siding companies for minor repair work, Jim Pull was at my home the next day with an estimate. His crew was friendly and did excellent work. I would feel confident referring Premier Exteriors to all me real estate …