Shake Roofing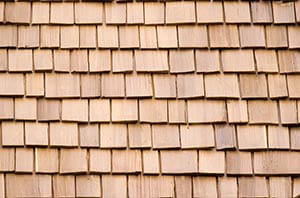 Omaha, Nebraska is the largest city in the Midwestern United States. Because of Nebraska's distant location from larger moderating bodies of water and the prevailing winds the state experiences a very unique climate. The summers are hot although sometimes humidity does rear its head, while the winters are relatively dry. The snow falls, at times accompanied by violent lightning and February may bring summer weather or snowfall. The people of Nebraska live a climate of extremes. Tornadoes and hail storms are part of the landscape, while the standard joke is that if you don't like the weather in Nebraska, blink and it will change.
The one constant seems to be the wind. The state has diverse range of neighborhood and suburbs with many miles of nothing but farms between them. But, whether the home are old or new, the area is farming or city living, one thing seems to be true of Nebraskans. They do love cedar roofing. What makes this roofing material so popular?
Cedar Shake roofing was an all-time favorite even before pre-designed and pre-cut shingles were introduced in the market. The reasons are because the people of Nebraska work hard and they like home materials that work as hard as they do. In areas like Omaha, there's a distinct advantage to installing cedar shake roofing.
The Benefits of Cedar Roofing
Excellent quality and beauty. Cedar is one of the most durable species in the wood kingdom. It makes an exceptional material for wood roofs not only for its sturdy quality, but for its natural beauty. Cedar contains natural oils that can prevent decay and extend the wood's life span. The warmth and dimensional property of cedar provides your home with an added character, enhances its appearance, and increases its value.
Uniquely diverse. Although cedar shakes are a common choice for Nebraska and mid west roofing, no two shake roofs are alike because they come in diverse colors, dimensions, and textures.You can choose from to match your housing needs or to create an over-the-head statement for your home.
Energy-saving. Using cedar shake as roofing material allows you to enjoy some energy benefits. The natural porosity of cedar allows air to circulate around the house and promotes insulation. This effectively reduces the amount of energy traditionally needed to heat and cool the house during certain seasons, ultimately earning you with savings generated from lower power costs.
Double life cycle longevity. Cedar shakes roofing can survive for 50 years that is twice longer than other roofing materials. The performance and longevity, however, still depend largely on how it is properly installed and regularly maintained. This includes fire-proofing the cedar shakes that is done by impregnating the material with fire retardant. At best, hiring a professional to inspect and give the right treatment is smart to ensure the cedar shakes roofing retains its great looks for a long time.
Cedar shake roofing is a popular choice for ranches, farms, vacation homes, and other structures specifically designed with a rustic look to them. But, since these types of structures are most likely to be constructed in humid areas, it is important to treat the material with appropriate fungicide to prevent mold and insects from taking over your beautiful investment.
It's easy to understand why many people who are installing new roofing are considering cedar shakes. When planning to install a new roof over your home, think of what can offer you all the best in what roofing materials should be.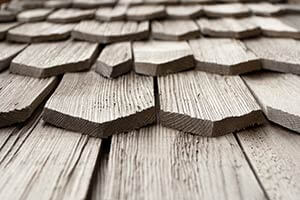 When a homeowner wants to add some curb appeal with a distinctive look to their property, they will often choose shake roofing. In fact, many of the roofers Omaha has to offer understand the benefits of shake roofing and will recommend it. These durable roofs are great for helping to keep your home better insulated in the winters while being environmentally sound solutions at the same time. They are also treated so they are better resistant to fire, wind and other concerns, so you have a fully protected investment that will last for a number of years.
Knowing some of what it can do, you may be asking yourself what a shake actually is. Omaha contractors can obtain a shake from a number of different wood types. While the most common is cedar, since it is a softer wood, it can still be made from other types of wood. Each shake is crafted by cutting and splitting the wood. This is done using three main methods. They are tapersawn, resawn and handsplit.
When they are treated, they are resistant to bugs and UV damage. This allows them to hold up better to the sun as well as the rain, wind and hail that can often impact roofing in the area. Since the wooden shakes provide natural insulation, they will help to keep your home better insulated as well as withstanding the cold Omaha winters. When a few shakes are damaged or broken, they are also easier to remove and replace in single units rather than having to tear off an entire roof.
Another fact the Omaha residents can feel good about is that this is a green approach to roofing and those who want greener living options will appreciate it. Not only is the wood a renewable and biodegradable resource, but the companies manufacturing these shakes take pride in making certain they are handled in a sustainable manner. That means when one tree is used in a harvest, another is planted in its place. This makes it one of the best options for roofing Omaha residents have.
It doesn't mean the shake is without problems though. When installed, it is critical that when you work with one of the professional roofers Omaha has to offer, they are properly installed and weatherproofed. If they aren't, you will find they tend to fall apart faster and they will have to be maintained more frequently. However, if proper installation techniques are followed, you will find they can last a lifetime.
If you want to schedule a free estimate please fill out our online form or call us at 402-679-6000 for a free inspection. The roofing experts at Premier Exteriors will help you choose the best color and manufacturer of asphalt shingles to suit your needs.
The Workers showed up on time and the job was done in one day as promised. They did a great job cleaning up all debris in the yard and roof. The roof looks great.
I would highly recommend because I appreciate the professionalism that Jim showed.