Gutters
Premier Exteriors is one of the Midwest's premier roofers. That means that we know gutters.
Our experienced staff will work with you to provide the best solutions, which are custom built for your home, and installed with the care and workmanship that only we can achieve. Our expert installers utilize the best and most reliable techniques, to give you a gutter that will protect your home, for many years to come.
Choose the Gutter Installation Experts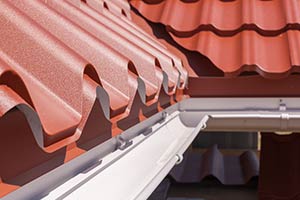 When your gutters begin to leak, you may not know it, but this can be the beginning of huge problems. If this is not repaired, it can cause damage to the foundation of your home. In addition, basement walls and siding can be affected. Your home is one of the largest investments that you will likely ever make. This is exactly why you should keep it in the best shape possible. Omaha roofing specialists can inspect your home and advise you on what is needed to protect your home from water damage.
What are the Most Common Problems with Gutters?
If gutters become damaged from hail, high winds or other weather, they often do not do the job for which they were intended. Properly working gutters direct water from rain or melting snow away from the home. When they do not work correctly, this water can cause erosion, it can leak into basements causing water to stand inside and it can damage the siding on your home. The gutters should direct the water into downspouts where it can be diverted away from your home.
Often gutters can become clogged with leaves. This is especially true in the fall of the year when trees begin to shed their leaves. When the gutters become clogged, water stands in them rather than draining as it should. This can add a lot of weight to the gutters and cause damage.
They may develop leaks over time because the water is constantly standing in them. This can result in corrosion. The corrosion can cause holes in the gutters and water will drip onto the sides of the home and the foundation. Your gutters may just be old and need replacing. No matter what the problem, Omaha roofing professionals have the solution. Premier Exteriors has been in business since 2001 and they have earned their reputation as roofing experts through quality service and customer satisfaction.
Choosing the Right Gutters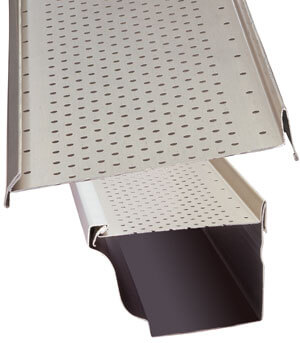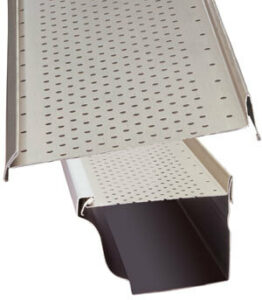 Premier Exteriors has only the best Omaha contractors for gutter replacement.
Whether you are interested in specialty gutters or continuous gutters, Leaf Relief® can be the answer to your leaking gutters. They will install the gutters you choose for the best protection for your home. They can install leaf guards to stop the pile up of leaves in your gutters. This is beneficial for reducing the need to clean the gutters constantly.
In addition, they can install rain barrels for collecting rainwater. This water can be used on gardens, flowers and the lawn allowing you to save money. There are no worries about the roof shingles when installing the leaf relief system. They are simple to install and fit most all types of gutters. They even have a 10-year manufacturer warranty.
When gutters need replacing for any reason, you can trust that expert Omaha contractors will handle your needs with the utmost professionalism. Using Alcoa's patented system for rain removal, your home will be protected and the gutters and leaf guards are designed to provide a great look for your home.
Areas We Serve in Omaha, NE
While I felt the price was high for a new roof and gutters, the company did a great job, showed up on time, prompt service, there was one person we spoke with but everyone was very helpful. They consulted with the homeowner on a valley flashing issue and did a great job installing the flashing. …