Bellevue, NE Professional Replacement Windows Company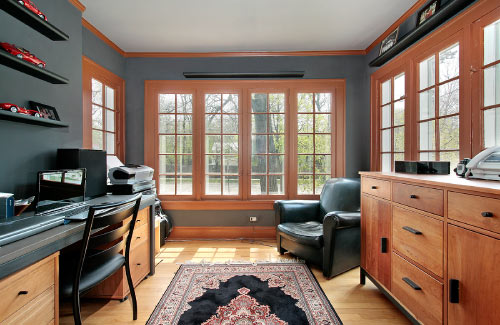 Professionalism is an aspect of the trade that seems to be without consistency in today's market. While many claim to be the best, our company has the customer reviews to back it up along side all our certifications including A+ rated of the BBB. We provide replacement windows for homeowners seeking new installation and upgrades for modern advancements and general home improvement. This also encompasses improving energy efficiency as our products come ENERGY STAR® rated.
Designer Windows That Work
You want new windows, but not sure how they will turn out. Design is everything in this modern day and age where equity trumps everything else. When you choose Premier Exterior you get exactly that: windows that work. This comes from not only having energy efficiency in the products themselves but styles that blend with your home appeal.
What Types Of Styles Do You Carry?
We carry a wide selection of frame and style options in the market. This includes your traditional single-hung and casement windows, as well as more designer flare models like garden, bay, and bow. We also have special shape frames for homeowners looking to truly impress and stand out from their neighbors.
Expanding Your Replacement Window Size
Along with these styles you may be wondering: how can I expand the size of my window? Do not worry. Our experts are professionals at handling any type of exterior work which includes expansion of certain areas around your home. We can do a full work-up of your external space to fit any sized window in places you desire. It take a little bit longer than simply replacing the old product, but the results are beautiful when finished.
How To Choose The Right Contractor
Choosing the right contractor for your replacement windows depends on reputation. Here at Premier Exteriors we have 25 years in the industry and certifications in both Angies List and Home Advisor, which are arguably the most reputable in the country. You'll find positive testimonials and achievements on each of our profiles that show our quality work.
Don't hesitate to contact us for more information or view our customer reviews from over 150 homeowners throughout Nebraska.
Bellevue, NE Service Area Map