Local Deck Builders in Fremont, NE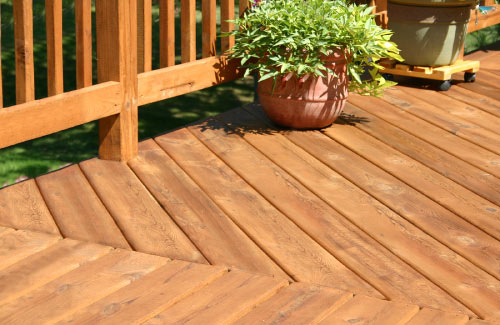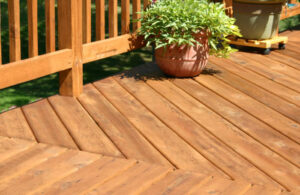 Premier Exteriors is a local company serving the Fremont, NE area for 25 years. We offer PVC, composite, and traditional wood materials with custom designs for added flare. Our deck building experience begun in 1991 assisting residents in Nebraska with all their exterior needs. Since then, we have established ourselves as a leading provider of quality decks throughout the region.
Get deck builder services with a certified company in BBB, Angies List, and Home Advisor all in one. Premier Exteriors has been doing business since 1991 providing homeowners with beautiful deck designs and functions that appeal to any family in Fremont, NE. With over 150 customer reviews throughout the state, it's no wonder everyone is choosing our company. You get quality, trust, and craftsmanship with any material we use.
Our Quality Work
Every project we take on is handled with care. Our work is based on quality as much as speed and efficiency to assure your new deck is installed properly. Our goal is to bring the latest trends in the modern age to our customers outdoors. Any additions or custom work we can provide. This includes railways, steps, seating arrangements, built-in light fixtures, and more. You can check out or samples of work in the project gallery.
Decking: The Final Frontier
While many homes advance in all forms of exterior work, we aim to 'add on' to your home through establishments that accent the house and create additional living space. This include decking for your outdoors that encompasses all criteria for modern living. The final frontier of any home improvement ends in your backyard where decks can be distributed to pools, backyards, entryways to patios, and entrances to the upstairs. We handle all aspects of deck installation and ask each homeowner for their input.
The Materials: Which One Do I Choose?
Traditional Wood
Traditional wood is elegant and gorgeous. It's extremely hard to beat in terms of natural, vibrant aesthetics. Especially with redwood (which has been vastly growing over the years) seems to be the optimal choice for any deck. We carry both cedar and redwood in different color variations. View our project gallery to see some samples.
Composite Wood
Composite wood materials we carry contain the texture of traditional wood while being a 'green' alternative. Made from recycled wood, it's a good option that is less costly. Still sturdy and reliable, we treat this no different than any other material.
PVC "Wood"
While PVC is not necessarily wood, it's a new industry leading material for deck building. It's benefits outweigh the natural appeal of traditional wood, by being absolutely maintenance free all year long. PVC is still beautiful and offer much more options in colors and variations of 'textures' that imitate wood.
Our Recommendation For Decking
While our professional opinion remains solid, it's ultimately up to the homeowner and what they need. Traditional wood is much more beautiful decking, but requires more maintenance and staining. PVC is better for families who want a well done project without having to look after it throughout the seasons. We recommend this in most cases since today's industry is vastly outgrowing old-school decks.
Personalized Decks
Any deck you choose is your choice. Period. Our company offers all the information for you to make a solid decision that will benefit you, your home, your family, and your equity. Every deck we install is personalized to suit your needs and what goals you have in mind for taking on the project. Contact us today for a free consultation and estimate.
Fremont, NE Service Area Map