Ft. Calhoun, NE Deck Builder Experts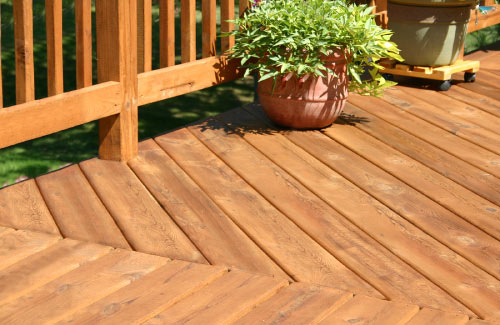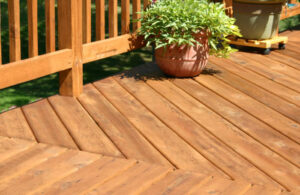 Get traditional wood, PVC, and composite decking from the experts at Premier Exteriors. Our deck builders are hands on professionals that have assisted homeowners, and in some instances commercial properties, within Fort Calhoun, NE local area. We build custom additions that work with your needs and desires.
While we maintain the core features that any deck requires, we also incorporate your requests for certain affixes like designer railings or rails. Any type material you request will be the well though-out and planned with the project. When you choose your company, you get what you want.
Beautiful Traditional Wood Decking
We offer traditional wood decking which is arguably an irreplaceable material. While is does require maintenance to protect against the ongoing climate conditions and seasonal changes, it's still unparalleled in natural beauty. Our deck builders carry Cedar wood and Redwood lumber that can accent in different colors with metal rails or custom posts.
PVC: The Imitation Deck
PVC is a reliable source for modern decking that requires no maintenance. It's artificial by nature imitating wood in various colors and wooden patterns. It's becoming more common in today's society as predominantly resilient against weather and season changes.
Composite Decks: The Alternate Choice
Composite decks are wonderful in that they give homeowners life-like wood appearance, color, and texture, while being highly flexible in modern design. It requires has sub-par maintenance and can come in various styles. Along with that, you can easily alternate different combinations of composite materials to make even more unique decks.
About Premier Exteriors
With Premier Exteriors deck building comes second nature. It is, afterall, an exterior. Handling all aspects of home improvement is our mission in the Nebraska area. Since 1991 we have become a reknowned company in BBB, Angies List, and Home Advisor. Certified and approved in our great state we continue to assist homeowners in quality deck building that they can trust.
Ft. Calhoun, NE Service Area Map