La Vista, NE Roofers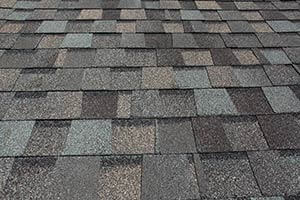 Are looking for a trustworthy roofing contractor in La Vista? Contact Premier Exteriors at (402) 679-6000 for live help. Click here to access our online contact form and contact info.
Is your roof leaking?
There are several indicators to watch for if to determine whether or not your roof is damaged or leaking. Often times we will have the homeowner identify points on his roof or in his home where he has noticed damage or brown spots. In these cases most roofs don't need to be replaced. Our team of experts can identify if your roof damage is beyond repair and will always recommend the most cost effective solution for you and your family. In addition to this our experts at Premiere Exteriors take pride in their work and will complete every job professionally and efficiently. If you notice brown spots on your ceiling, a musty smell in your attic, or clearly damaged or even missing shingles then you should contact our experts today to schedule a roof inspection with us.
No one wants to spend hours waiting on a getting roofing repair or replacement estimate. Neglecting the roof on your home can result in high roofing repair expenses that often can be avoided. Annual inspections and basic maintenance help ensure a roofs longevity.
When you need assistance with your roof, call Premier Exteriors. We can perform inspections for both safety and design. Along with every inspection, maintenance tips and procedures will be explained to you so that your solutions are long term ones. Our experienced and trained roofing crews can also answer any question or concern you may have. Allow us to become your dependable La Vista roofing company today.
Read what your neighbors in La Vista are saying about us in our customer reviews.
Signs of repair vs a new roof?
When you're looking for an estimate, it is good to know whether you will need a full replacement roof installed or if you can get by with just the required repairs. If you are in need of storm or hail damage repair services, we can just repair the damaged area of the roof. This will save you money and prevent the costs of total roof replacement.
La Vista, NE Service Area Map